News
Contech Trailers serve various purposes for their owners but the most common response we hear is they are a necessity when satisfying the need for adventure. That adventure can be the open road with an endless destination, camping, dance competitions, car shows, and countless others. We share that sense of adventure  and this year we have seen some great places across the United States from Yellowstone to Texas it has been an adventurous summer. My wife and I have logged a combined 15,000 miles on our motorcycles this year. One of our associates snapped a picture of a Freedom 60 in...
---
Here in Oklahoma we are finally passed all the cold weather riding and it's warming up but I still feel like I can't win sometimes. We were dodging the colder days and now we are dodging the rain storms. I'm not talking a light rain or mist in the morning. I am talking about the kind of rain that works its way into unmentionable places under your rain gear and when you finally get to your destination you do that duck walk accompanied by the squish...squish...squish with each step.  I know it probably sounds like I am complaining but honestly...
---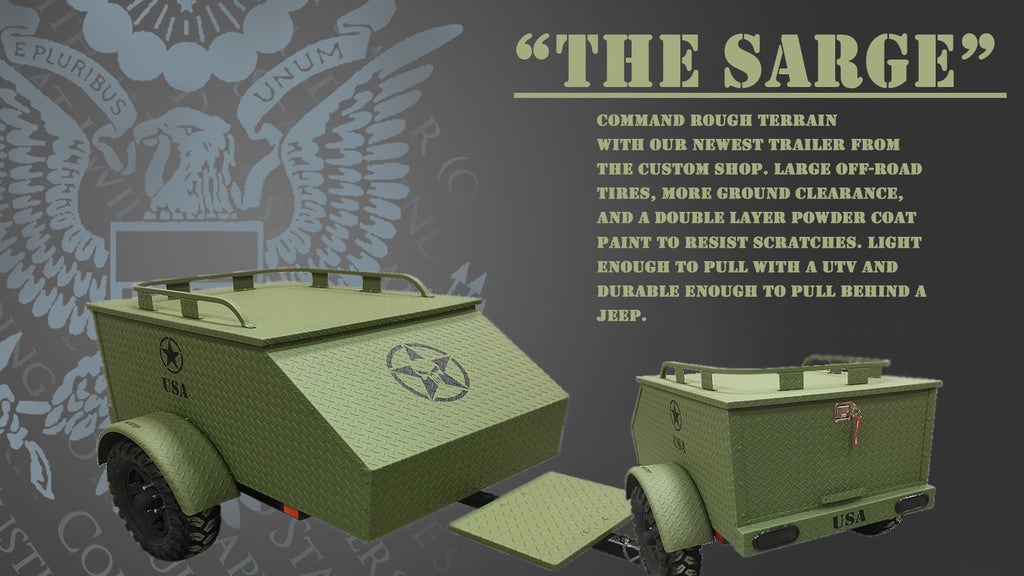 We dropped a teaser about our new off-road trailer just before the Darryl Starbird show. We have had some interest from our customers who enjoy the roads less traveled. We pulled a Freedom XL into our custom shop and went to work making something more suited for weeks in the wilderness.  We started by powder coating the wheels with a textured black powder to cover up the shine and reflection. We added off-road tires for ground clearance and a softer ride for your gear. Just for looks we threw on some hand grenade valve stem caps. Our independent clear center...
---
We are building a custom off-road only trailer for the upcoming Darryl Starbird show in Tulsa. The trailer is based on the Freedom XL platform and designed for our off-road customers. I can't give it all away before we unveil it at the show but a few key features are off-road tires, additional storage features, custom graphics, and a military themed paint scheme.
---
Summer is cooling off, fall is moving in and that means it is the perfect time to start planning your fall trips. Whether you are headed to Colorado to ride the mountain passes and see the leaves changing, Wing Ding, or headed to a big rally like Bikes, Blues, & BBQ there is no time like now to order your Contech Trailer. If you have thumbed through our web page you already know we have three sizes available and can color match nearly any paint color. If you have questions or would like a custom shipping quote please call us...