News — Motorcycle Rally
Contech Trailers serve various purposes for their owners but the most common response we hear is they are a necessity when satisfying the need for adventure. That adventure can be the open road with an endless destination, camping, dance competitions, car shows, and countless others. We share that sense of adventure  and this year we have seen some great places across the United States from Yellowstone to Texas it has been an adventurous summer. My wife and I have logged a combined 15,000 miles on our motorcycles this year. One of our associates snapped a picture of a Freedom 60 in...
---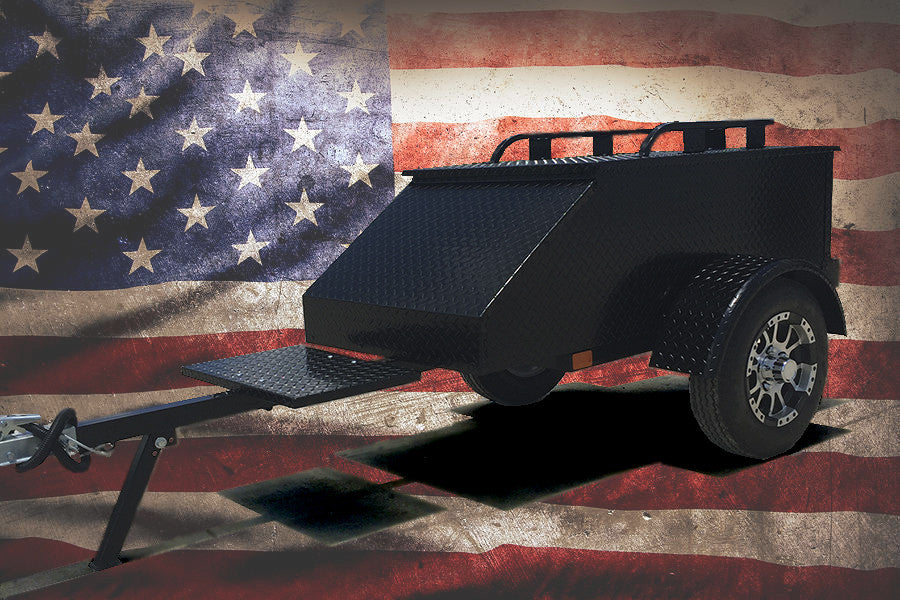 It's rally season all across America. Riders are gearing up for every kind of event from Strugis to Wing Ding. Sturgis is arguably one of the most recognizable events in the country for motorcyclists and attracts riders from all corners of the United States.  As you are planning your route to your favorite motorcycle event or rally now is the perfect time to consider a tow behind motorcycle trailer. Our freedom trailer boasts 19 cubic feet of storage and is large enough to carry your tent, clothes, rain gear, bug remover, and a folding 10'X10' sun canopy.  We have ramped up production...