News — Big Jim's Rally
Here in Oklahoma we are finally passed all the cold weather riding and it's warming up but I still feel like I can't win sometimes. We were dodging the colder days and now we are dodging the rain storms. I'm not talking a light rain or mist in the morning. I am talking about the kind of rain that works its way into unmentionable places under your rain gear and when you finally get to your destination you do that duck walk accompanied by the squish...squish...squish with each step.  I know it probably sounds like I am complaining but honestly...
---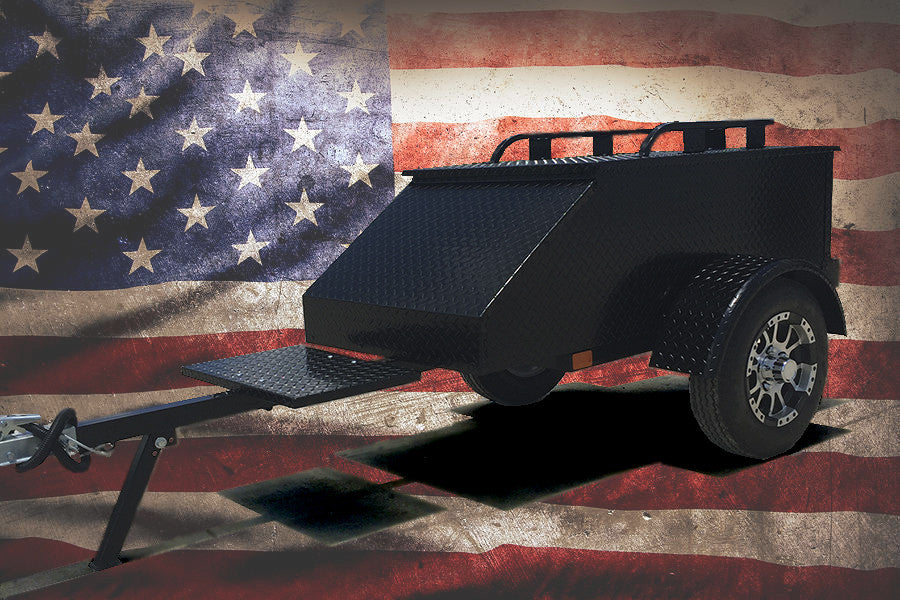 It's rally season all across America. Riders are gearing up for every kind of event from Strugis to Wing Ding. Sturgis is arguably one of the most recognizable events in the country for motorcyclists and attracts riders from all corners of the United States.  As you are planning your route to your favorite motorcycle event or rally now is the perfect time to consider a tow behind motorcycle trailer. Our freedom trailer boasts 19 cubic feet of storage and is large enough to carry your tent, clothes, rain gear, bug remover, and a folding 10'X10' sun canopy.  We have ramped up production...