News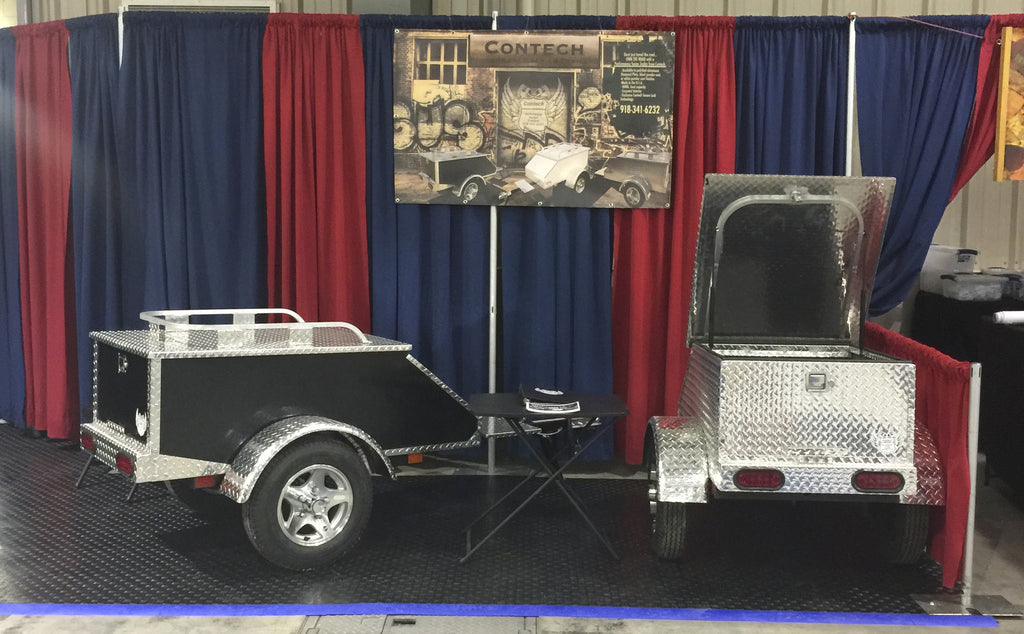 We had a great time in Tulsa last weekend sharing our products and talking bikes. Ride up to our showroom in Claremore and we will be happy show you what sets us apart from the competition and why a Contech Performance Series Trailer makes a great addition to your bike.
---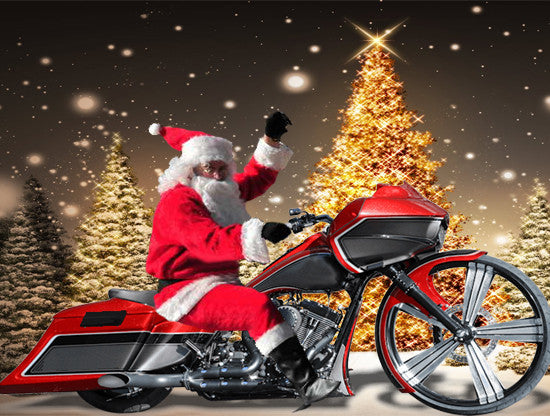 The news is touching on gift giving ideas, my personal email is blowing up with shopping deals, and my kids have a severe case of the "wants".  It can be an overwhelming time for some and I could do without all the holiday offer emails but as a family run business I know we will ultimately enjoy the season together. An annual tradition for us is toy  runs  and we have already attended a few this season and have at least one more on our list.  We hope everyone has a safe and enjoyable holiday season! 
---
The weather is a bit cooler but that's no excuse to put your leather in the closet yet. Fall is a great time to take in new scenery and that doesn't always mean you have to take a new route. Cold air makes more horsepower, right? Oklahoma boasts a lot of great fall riding routes with a lot of changing foliage. Stop by our showroom to check out our trailers and take the Highway 20 trip from our shop out to Spavinaw. Head south from our showroom and catch highway 20 for a trip that is almost 40 miles long....
---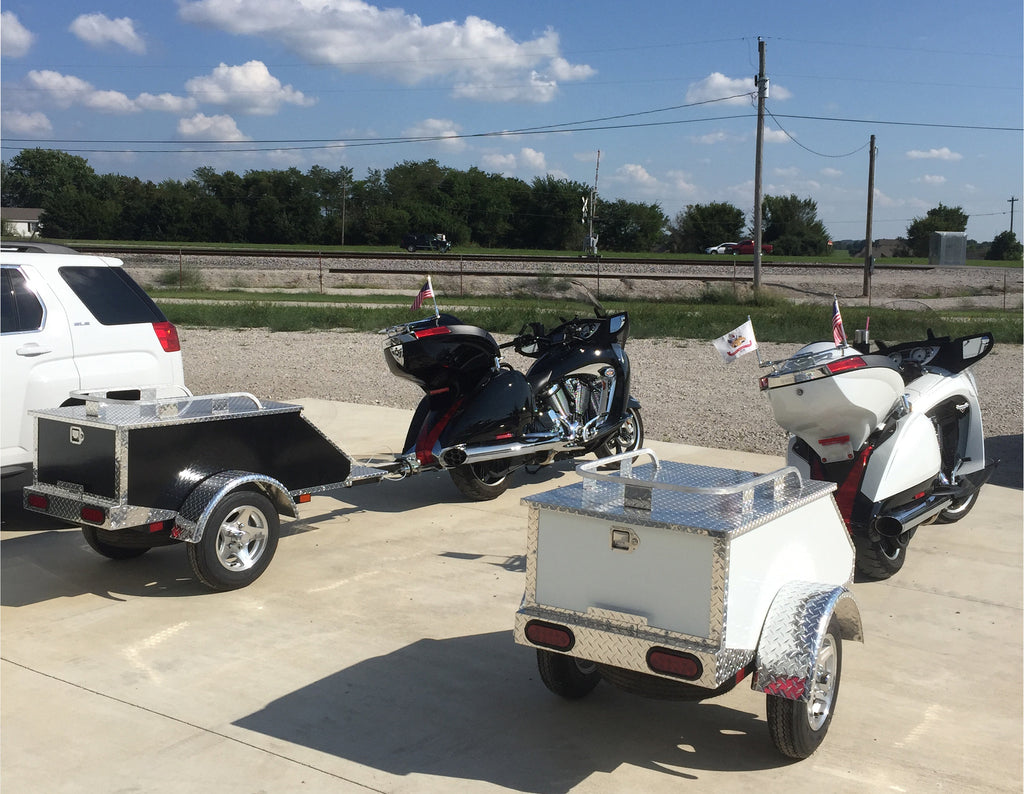 I thought this recent customer photo of matching Victory bikes was very fitting for our first day on the web!  
---
Kick stands up (KSU) on the website! We are extremely excited to be rolling and we look forward to earning your business.